Building Management Mediation Co-ordinator's Office
Services and Facilities Provided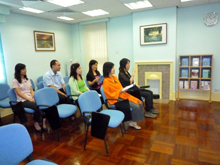 The Lands Tribunal had introduced a pilot scheme to streamline the processing of building management cases since 1 January 2008.  The aims of the Pilot Scheme are to streamline the processing of building management cases and to encourage parties to make attempts to resolve their differences by mediation, so that such cases can be disposed of in an efficient and expeditious manner. A Building Management Mediation Co-ordinator's Office (BMMCO) has been set up in the Lands Tribunal since January 2008 to facilitate the parties in seeking mediation on such area.
BMMCO mainly holds information sessions on mediation and helps the litigants seek mediation to resolve their disputes in a more cost effective, timely and satisfactory manner.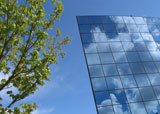 After the information session, the Mediation Co-ordinator will conduct a pre-mediation consultation with the parties and give the information on mediation service available for the parties to consider and apply for such service.  Information session and pre-mediation consultation are provided free of charge in Building Management Mediation Co-ordinator's Office.  The parties have to pay the mediation fee as stated by the mediator who is selected by them.  The list of mediators is available in the Mediation Co-ordinator's Office.
This Office answers enquiries and provides information on mediation concerning building management cases. However, the staff will not give any legal advice or offer any comment or assistance on the conduct of specific court cases and proceedings.
Address and telephone
Address:
Room 206 – 208, 2/F, Lands Tribunal Building,
38 Gascoigne Road,
Kowloon
Telephone:
2170 3858
Fax:
2782 5780
Email:
mediation@judiciary.hk

Remarks: E-mails should be used solely for making general enquiries and should not contain personal data or information pertaining to a particular court case.


Opening Hours
Monday – Friday:
9:00am – 1:00pm
2:00pm – 5:00pm

The Office will be closed on Saturdays, Sundays and Public Holidays. In case of bad weather, please refer to Typhoon and Rainstorm Warning Arrangements in the Judiciary website.
Any accredited mediator who is interested to have his/her name included on the List of Accredited Mediators for the Building Management Cases, he/she may apply to the BMMCO through email by using the prescribed Entry Form (the latest version). (Your application may not be proceeded if the obsolete form is used or it is submitted by other means. We apologize for any inconvenience caused.) (Please refer to the sample before filling in the form.)